Commission a
Personal Soul Drawing
A living, Holographic Image
of your unique signature frequency.


- A Cosmic Portal through which your unique Light Codes
and Inner Sound-Rays resonate.
-

Soul Drawing

A Soul Drawing is a channelled download and image of your unique Signature Frequency:
of the Purest Primordial Light within.

When I tune into your energy field I receive holographic symbols, colours, geometric patterns, light language, images and sounds.

This non-verbal, inner message in the form of a unique, subtly tuned and energetically layered image can help you on your path in realizing your Soul Mission on Earth.

The Soul Image

The visual image that comes through on canvas helps you to remember the All-Knowing You within and activates latent capabilities and talents unique only to you.

It is an inner image which helps your consciousness to expand.
An inner process which gradually increases your frequency allowing you to realise your Soul Mission more and more in every day life. This holographic image is a mirror and portal of the Infinite Multi-Dimensional aspects and qualities of your Soul.

How I work

You Soul Drawing is made in co-creation with you, in tune with your unique Soul Imagery.
It is also an activation of what you Truly Are.

Because the drawing is built up in many energetic layers it will take around about 3-4 weeks to download and make. Your Soul Drawing unfolds organically with your inner process.
Before I start I will invite you for an Introductory Session, which is included in the price. This will help us to connect and for me to tune into your unique Signature Frequency.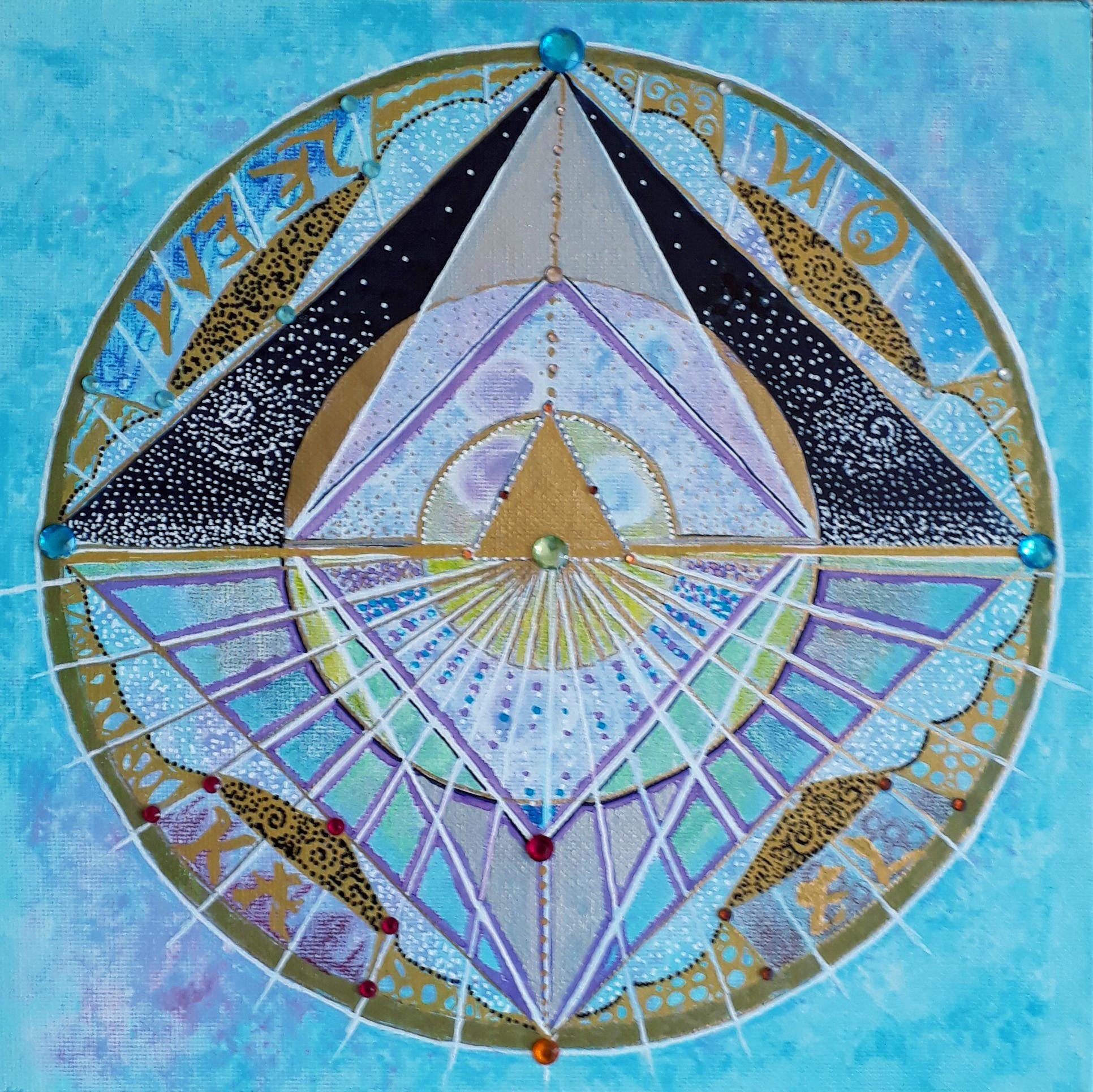 Ordering a Soul Drawing
Your Soul Drawing is made on a professional artists canvas which you can hang up or place on your altar or somewhere intimate to you in your home.

The cost of a Soul Drawing is dependent on the size of the canvas and the materials used to bring it to life.
The prices below are an indication :


€233,-


Soul Drawing (30x30) and Reading
€333,-
Large Painters canvas (from)
€ 333,-


Soul Drawing (large) with a Soul Reading
€ 444,-
€133,-


* Do inquire about larger canvas sizes
* Postage costs are not included in the prices


Star Constellation Portal

Channelled Soul Origin of a client.

(Painters canvas met water colours, gold leaf, soft pastel, pigments, crystals and Magpie Feathers).


Channelled Soul Download

For a client

(Water Colours and fine liners)


Prime Mother (Ayahuasca)Template

Channelled Soul Drawing and Reading for a client

(Canvas board, water colours, pigments, gold leaf, fine liners,
soft pastel and Strass Crystals)




Cosmic Soul Drawing

For a client.

(Pastel pencils, pigments, fineliners, gold leaf and Strass Crystals))
Arcturis Light-Template

Soul Drawing and Reading made for a client
(photo: Energy Vortex Bali.)

(Acrylic paint, pencil, water colour, pigments, gold leaf).
Cosmic-Earth Activation

(Pastel pencils, water colour, fine liners en gold pen).
El-Ka-Leem-Om

Soul Drawing and Reading made for a client

(Canvas board, pigments, fine liners,
water colours and Strass Crystals)
Soul Drawing Artist

(Canvas board, pigmenta, pastel pencils, fine liners, gold leaf
and NZ Paua Shell).
Holographic Pole Shift

(Canvas board, pigments, pastel pencil, fine liners and gold leaf).
Prime Mother Portrait

(Layered cardboard with fine liners, water colours, and NZ Paua Shell)
Holographic Soul Drawing
(Hummingbird)Shaman

Channelled Soul Drawing made for an Incan Shaman

(Painters paper, water colours, fine liners and Strass Crystals))